Welcome Bailey Grace!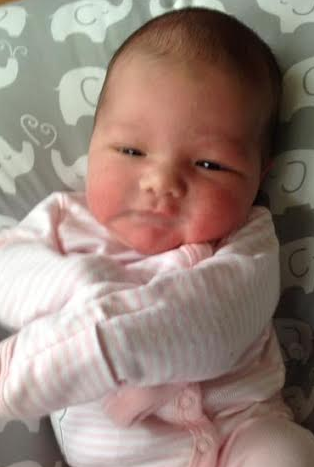 Megan Nolan and Christian Brown, Staff Reporters
April 27, 2017
Hang on for a minute...we're trying to find some more stories you might like.
Bailey Grace Wiedenmann makes her debut on April 10 at 6:06pm. She came in at a whopping 8 lbs with a length of 19.5 inches. Congratulations to Michelle Wiedenmann on the birth of her beautiful daughter. Although we miss seeing her in school, we are excited to meet the new addition to the Wiedenmann family. We wish the family the best of luck and can't wait to hear all the regular updates!