Biomed and the B+ Foundation
After last years successful dinner party with the B+ Foundation, Naylor is back at it again with another B+ Dinner. Last year, the Biomed pathway teamed up and pitched in for a fundraiser to support the B+ Foundation. Who are they? The B+ Foundation is about Kids Helping Kids Fight Cancer — raising money through dance marathons, 5Ks, T-shirt sales and more, to provide financial and emotional support to families of children with cancer nationwide. And just like last year, the Biomed Pathway is going at it. More to come on the B+ Foundation soon.
About the Writer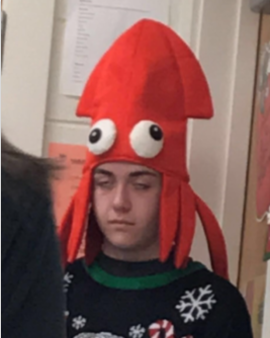 Lee Williamson, Staff
My name is Lee Williamson. I have attended Conrad for three years, making this my Junior year. I only read the news if it has something that can relate...