2nd Annual Hockey Tournament in Honor of Olivia Hannig
Hang on for a minute...we're trying to find some more stories you might like.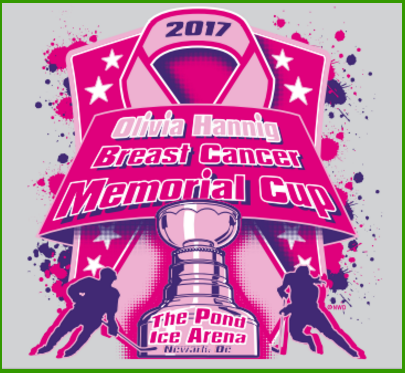 The 2nd annual Olivia Hannig Breast Cancer Memorial Cup is here!  From Friday, October 13 to Sunday, October 15, join us down at The Pond, the ice hockey arena in Newark, DE,  for the festivities.  The event will host several adult hockey teams playing in a tournament to win the prestigious Olivia Hannig Cup!  Throughout the weekend, there will be a 50/50 raffle as well as other prizes to be won from various donors such as Chesapeake Inn, Philadelphia Flyers and Eagles Foundations, LuLaRoe, Gloss Hair Salon, Timothy's Restaurant!  Special guest former Flyers player Riley Cote will also be in attendance!
The event begins at 6:00 p.m. on Friday, October 13th.  The tournament is all day Saturday, and the winner will be decided on Sunday evening.
All proceeds from the hockey teams and tournament will be donated to the METAvivor Foundation. METAvivor is dedicated to the specific fight of women and men living with stage 4 metastatic breast cancer.
Olivia Hannig, former 6th grade English teacher at Conrad Schools of Science, passed away from Metastatic Breast Cancer in August 2015.
Consider stopping by this weekend for a great time and a great cause!