Hurricane Michael Hits Hard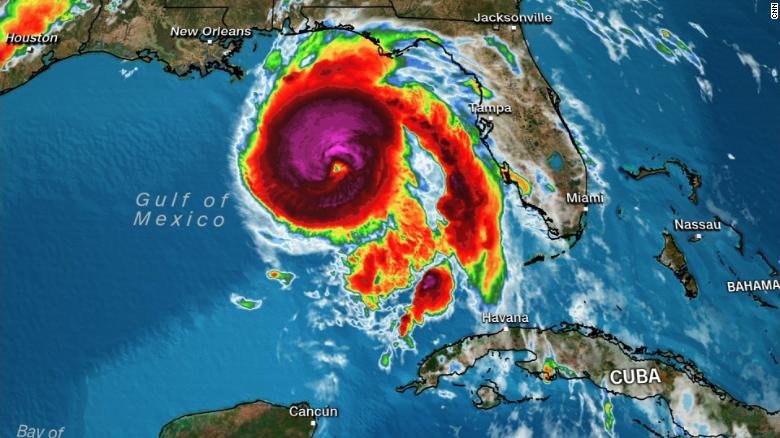 Wednesday, October 10th, hurricane Michael hit the coast of Florida as a category 4 with 150+ mph wind speeds. In the past week, the governor of Florida had warned people to evacuate to be safe from Michael. Governor Scott has given an order to close all schools for the week and has activated 3,500 of Florida's National Guard. Meteorologists predict that the storm will pass through Georgia, then into the Carolinas which had been devastated in September by Florence.
Michael's wind speeds exceeds 100 mph at 155 mph which makes it a very strong category 4. A category 5 is a storm with wind speeds higher than 155 mph. The capital of Florida, Tallahassee, and the city of Panama, are expected to be hit the hardest with a predicted 100 mph wind speed which is able to take down trees and pick up cars.
Wind speeds aren't the only problem, storm surges are expected and likely to be highly dangerous in this case. Storm surges causes sea water to rise as a deadly wave. Michael's surge might be up to 14 feet high. Rescue teams and the National Guard have warned over 1,000 people to evacuate but not all have. By now it is too late to evacuate from Florida with the storm already hit and they are advised to not leave their homes at all.