Jayme Closs Found After Kidnapping
On January 14th, 911 operators received a call from Jeanne Nutter. Nutter claimed that she had 13-year-old Jayme Closs, a girl missing for 3 months, in her home.
Closs was held captive for 88 days by Jake Thomas Patterson. According to Closs, Patterson killed her parents and abducted her. When Patterson would leave or have company, he'd force her under his twin-sized bed; Patterson would allegedly place laundry baskets and weights in front of the bed so he could tell if she moved them.
Once Patterson left the house, Closs reportedly slid out from under the bed and put on his shoes. She then ran up to a woman walking (Jeanne Nutter) her dog and begged for help. During the 911 call, Nutter states, "I was walking my dog, and we were almost home and she was walking toward me, crying, saying, 'You got to help me, you got to help me.' So I didn't want to go into my cabin because it's too close to Patterson's house."
Patterson confessed to the October 15th kidnapping and murders; also stating that he had attempted to kidnap Closs twice prior to the incident. His next trial is February 6th.
The father of the suspect, Patrick Patterson, feels great sorrow for the Closs family. He was seen at the Barron County Justice Center giving the Closs family a note. He declined to talk about the incident, stating "All I care about right now is Jayme's family. I want to get them a note."
About the Contributor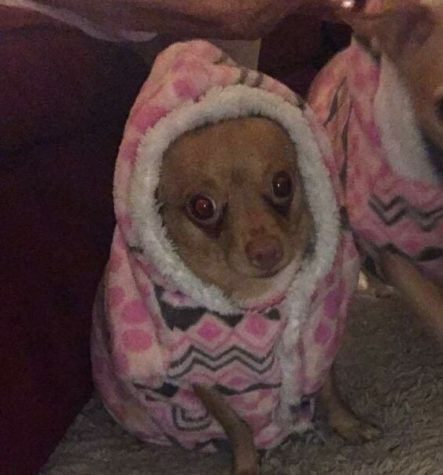 Blade Tyrrell, Co-editor
Yo, I'm Blade and I'm one of the editors. This will be my second year on the journalism team. I've attended Conrad since 6th grade; now, I'm a...