Trump Impeachment
Back in September, an inquiry against President Trump was filed by Speaker of the House Nancy Pelosi. The inquiry was made after a whistleblower alleged that Trump was pressing other nations, most notably Ukraine, into advancing Trump's personal interests. A phone call between Trump and Zelenskiy has surfaced, which has led to people believing that Ukraine had something to do with the 2016 election. The almost half-hour conversation was transcripted and released by the White House. Trump is shown saying "I will say that we do a lot for Ukraine. We spend a lot of effort and a lot of time. Much more than the European countries are doing and they should be helping you more than they are. Germany does almost nothing for you. All they do is talk, and I think it's something that you should really ask them about." To back up the whistleblower, information has been gathered from multiple U.S. Government officials. The official document of the whistleblower's claims can be found here. Inspector General Michael K. Atkinson writes, "In the course of my official duties, I have received information from multiple U.S. Government officials that the President of the United States is using the power of his office to solicit interference from a foreign country in the 2020 U.S. election. Over the past four months, more than half a dozen U.S. officials have informed me of various facts related to this effort. The information provided herein was relayed to me in the course of the official interagency business. It is routine for U.S. officials with responsibility for a particular regional or functional portfolio to share such information with one another in order to inform policymaking and analysis." The impeachment inquiry is currently ongoing.
About the Writer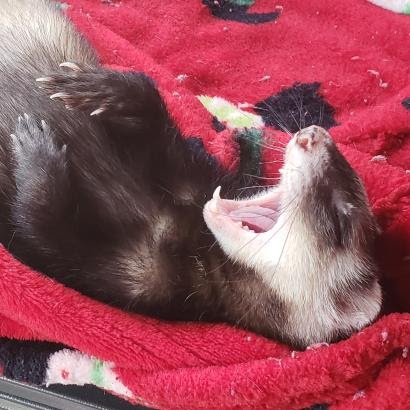 Devlin Barth, Writer
My name is Devlin Barth and I'm a senior attending Conrad Schools of Science. My favorite class is Computer Science just because technology is something...