Disney+ and The Simpsons
Last week, corporate giant Disney released their new streaming platform "Disney+" and ever since it has received hefty backlash. As soon as the service went live on November 12th numerous customers reported that they were locked out of their accounts, and that they had to wait on calls for hours on end to get their accounts back in order. Some have still not gotten a response from Disney. It turns out that hackers had invaded the service and stole thousands of accounts to sell them on the Dark Web. 
Another source of backlash is "The Simpsons". Part of the advertising for Disney+ was that all 30 seasons of The Simpsons would be available day one. Much to the excitement of potential buyers. However, much to the dismay of many, the aspect ratio was shifted from 4:3 to 16:9.
16:9 being widescreen, you would think this would be an upgrade. However, it really isn't. When The Simpsons was originally animated back in the 90's it was made with a 4:3 aspect ratio in mind, because that was the standard for televisions back in the day. With this conversion to 16:9, a lot of the visual gags that would be present in 4:3 are cropped out in 16:9. Disney has since promised to correct the aspect ratio of the first 19 seasons of the show starting early 2020.
Disney+ is available now for $6.99 a month or $69.99 a year. 
About the Writer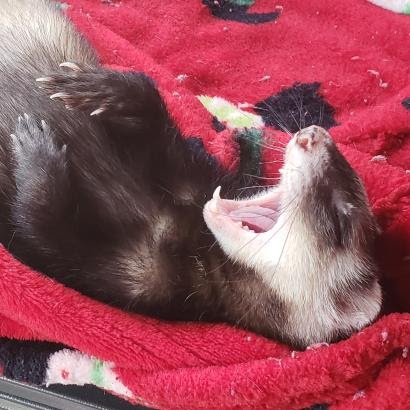 Devlin Barth, Writer
My name is Devlin Barth and I'm a senior attending Conrad Schools of Science. My favorite class is Computer Science just because technology is something...