Voters grapple with political motivations driving COVID 19 response as deadly pandemic hits home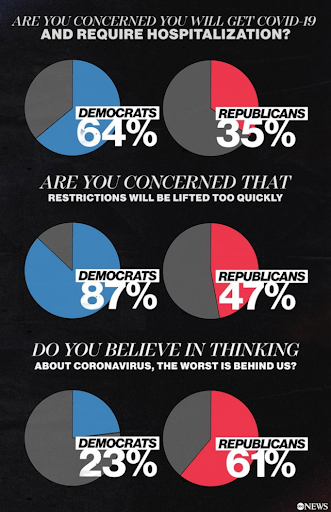 On October 8, 2020, Tony Green shared his story and opioids on the coronavirus. Tony Green believes that social media and the democrats are the reason for Covid and our responsible and republicans believe that Covid isn't real. Some people who voted for Trump, wish they didn't. Tony Green's family died of the CoronaVirus, but is still voting for Trump even though Trump thinks that the CoronaVirus is fake and it's the democrats making it up for the election so nobody votes for him. Tony Green worries about Joe Biden in the office. Tony Green wants Trump in the house, but admitted on camera that his actions and planning about the coronavirus, that reflecting in good leadership, "his intentions didn't match his actions".
                       "Having been a denier, carelessly shuffling through this pandemic, making fun of those wearing masks and social distancing leads me to believe, my actions convinced both our families it was safe when it wasn't," he wrote. Republicans believe this whole thing is a hoax. The new "hyped up flu".Trump told Fox News in an interview in May on Democratic governors maintaining restrictions in their states that they had political motivations "to hurt me in the election."
    "We live in a world where if you're a liberal or a Democrat, you get one set of facts and one set of views. And if you're a Republican or a conservative, you get a very different set of facts and views," he said. "And in order to confront a pandemic, we really need a shared reality."Green, who is still wrestling with the loss of his family members, said he is still voting for Trump in November. But he hopes Americans on both sides of the aisle including the president, realize the severity of the pandemic. That shared reality isn't apparent on Capitol Hill where negotiations on another round of coronavirus relief to directly help Americans struggling amid the ongoing pandemic have stalled for months."My concern is that people are still either denying or downplaying the virus and thinking that somehow it really is about the election," Green said. "And for some, it may be, but, you know, people's lives are at stake, including your own."
About the Writer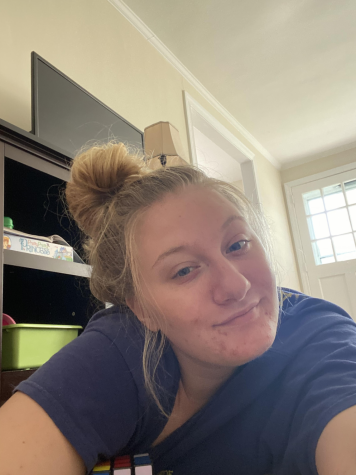 Eske Campen, Writer
My favorite class is math because I find it interesting and easy to understand. My favorite news to watch is anything to do with celebrities. This is my...