Political Rally Turns Violent
Michael Hastings, a 60-year-old man from Dover, participated in a political rally in Wilmington, DE. During which he took his handgun off of its holster and pointed it twice at protesters who were across the road, on September 24, 2020. It was not explained why this man decided to make this decision, it's described as "irresponsible gun ownership" by Attorney General Jennings. Attorney General Jennings also explained, "A firearm is a deadly weapon, period, and there is never a good reason to point it toward anyone except in self-defense. Mr. Hastings' actions endangered others and we will prosecute him fully." Michael Hastings turned himself in on October 5, 2020, and voluntarily handed over his firearms, in which it was discovered that the handgun pointed at some protesters was a Glock 17 handgun. Hastings was charged with possession of a firearm during the commission of a felony and first-degree reckless endangering. He has been released of his own recognizance, and a part of his bail conditions is to turn in all firearms or deadly weapons. 
About the Writer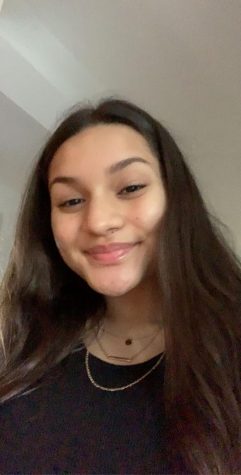 Yamilex Hernandez, Writer
Hello, my name is Yamilex Hernandez, I am a junior at Conrad. I have been attending Conrad since 6th grade. My favorite class so far is chemistry with...