Tiger Woods Involved in Car Crash
On Feb 23, Tiger Woods had a severe car crash that left him serious injuries. "It is hard to explain how touching today was when I turned on the tv and saw all the red shirts," Tiger tweeted. "To every golfer and every fan, you are truly helping me get through this tough time." According to the Los Angeles Sheriff's Department, the crash occurred just after 7 a.m. on Tuesday Feb, 23 in Rancho Palos Verdes, a city located in southwest Los Angeles. Tiger, who was the sole occupant of the vehicle, is said to have been driving at a "relatively greater speed than normal" down a hill when he hit the center median, crossed into the opposing lane of traffic and landed in a nearby brush. The 2021 Genesis Tiger he was driving sustained "several rollovers," police said.  
Woods, the driver and the only occupant of the vehicle, was rushed to a hospital. The cause of the crash, which occurred as Woods was heading north on Hawthorne Boulevard at Blackhorse Road, is under investigation. Villanueva said accidents are not uncommon in the area because of the downhill slopes and curves on the road."Thankfully, the interior was more or less intact, which gave him the cushion to survive,"Otherwise, it would have been a fatal crash.
Authorities initially said he had to be extricated from the car with the Jaws of Life, but Osby clarified Tuesday that different tools were used. "I will say that it's very fortunate that Mr. Woods was able to come out of this alive, because this is an accident-prone stretch of road," Gonzalez said, (a police officer said). "We've seen a number of accidents on this stretch of roadway." oods had serious injuries to both legs when he was taken to Harbor-UCLA Medical Center. His agent, Mark Steinberg, said Tuesday afternoon that Woods required surgery for multiple leg injuries.
About the Writer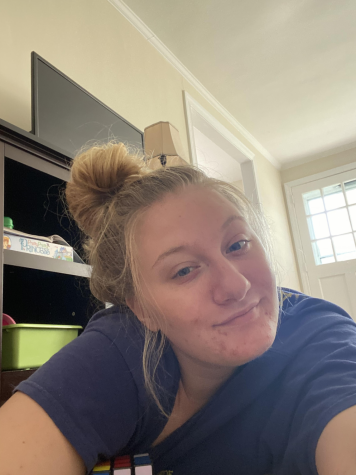 Eske Campen, Writer
My favorite class is math because I find it interesting and easy to understand. My favorite news to watch is anything to do with celebrities. This is my...