President Joe Biden Speech
President Joe Biden made a speech on the anniversary of the coronavirus lockdowns. The speech was about the effect COVID-19 has had on families, the president's plans with the virus/vaccine when he was first elected, and the achievements and progress made so far with the said plans. President Joe Biden stated, "When I came into office, you may recall I set a goal, and many of you said it was way over the top, I said I intended to get 100 million shots in people's arms in my first 100 days in office. We are actually on track to meet the goal of 100 million in arms on my 60th day in office". President Biden explains that he set a goal at the beginning of his presidency and others thought that it was very far-reaching and it would not occur but in fact, we are close to reaching and surpassing that goal in just a little of the first 50 days of Biden's presidency. President Joe Biden also explained that the path we are on now, we are expected to return back to normal by July 4th.
About the Contributor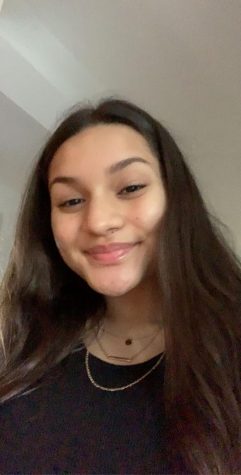 Yamilex Hernandez, Writer
Hello, my name is Yamilex Hernandez, I am a junior at Conrad. I have been attending Conrad since 6th grade. My favorite class so far is chemistry with...