Feminine Hygiene Products Bill Passed
The House unanimously passed a bill that requires all public middle and high schools to supply feminine hygiene products in bathrooms on March 17, 2021. This bill requires that menstrual hygiene products be in a minimum of half of the bathrooms used by the students in grades 6-12. The schools also have to make this known on their website with the locations in which the products will be available. This will cost every district $4,053. Val Longhurst, House Majority Leader, states that the House Bill 20 is about equity. Longhurst explained, "Products are not a luxury, and they are an essential item for our daily lives. Cost can be a barrier. People of all ages struggle at some point in their lives to afford period products. The problem is magnified for low-income families which puts stress on the children as they mature," she said. "We have the opportunity and responsibility to take a stand for period equality by making tampons and pads available to all students who need them. Improving access to safe sanitary products will help students go about their daily lives with dignity and without shame or worry".
About the Writer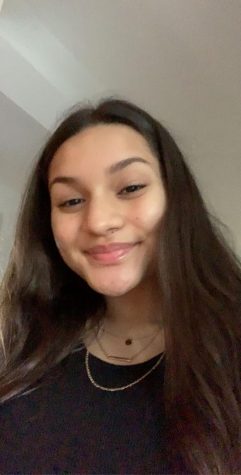 Yamilex Hernandez, Writer
Hello, my name is Yamilex Hernandez, I am a junior at Conrad. I have been attending Conrad since 6th grade. My favorite class so far is chemistry with...