Johnson and Johnson vaccine on hold
On Tuesday, April 13, federal health agencies recommended pausing the use of the Johnson & Johnson vaccine after a small number of people experienced "a rare and severe type of blood clot" after receiving the shot. Some 6.8 million people have received the single-shot vaccine in the United States. Of these, six have experienced the clot, the agencies said, adding: "Right now, these adverse events appear to be extremely rare." In a statement, Johnson & Johnson said it was aware that blood clots had been reported with some Covid-19 vaccines, but that "no clear causal relationship has been established between these rare events" and the shot. "We continue to work closely with experts and regulators to assess the data and support the open communication of this information to healthcare professionals and the public," it said.
The six people who experienced clots were all women between the ages of 18 and 48, who started getting symptoms between six to 13 days after vaccination, the FDA and CDC said. It said that the committee would "further review these cases and assess their potential significance," while the FDA would also investigate. "Until that process is complete, we are recommending this pause," the joint statement said. The FDA is set to hold a news conference at 10 a.m. ET Tuesday. 
Most European countries have since resumed administering the shot, but with a messy patchwork of different age restrictions and other guidelines. The situation in Europe has divided experts, with some saying that governments could not ignore the possible link, and others saying that the pause may have increased infections and hesitancy, damage that far outweighs the dangers from these extremely rare side-effects.
About the Writer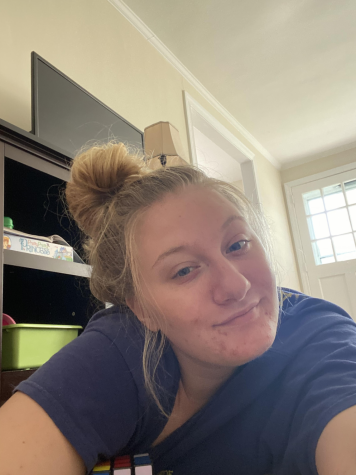 Eske Campen, Writer
My favorite class is math because I find it interesting and easy to understand. My favorite news to watch is anything to do with celebrities. This is my...