Conrads Prom Night
Conrad is one of 2 high schools in the Red Clay School district that will be conducting prom on May 14th, 2021. The Mandates will be strict and are based on the most current information from the state of Delaware as well as the CDC. The protocols will include, wearing approved face coverings that will be kept on their person at all times unless your eating or drinking. Only a limited number of tickets will be sold to comply with COVID regulations. Only seniors will be allowed to be accompanied by one guest. All prom attendees must complete a COVID test within 72 hours of the event. Test and results will be provided by the school nurse. Testing on campus will be Tuesday, May 11th from 12 pm-2:15 pm for in-person learners. Then from 2:45 pm-5:00 pm remote learners and non-Conrad guests will have a chance to get tested as well. Upon arriving on prom night all participants must complete a self-screening, any guest positive for COVID with symptoms or any recent exposure will not be permitted to attend prom. Once you enter you will not be able to leave or re-enter the building at any time. Participants will have to complete a permission slip agreeing to the terms and conditions. This slip needs to be returned to the prom coordinator. Students will choose a table of 6 and be seated accordingly, all tables will be placed 6 ft apart. Guests will be able to take group photos with their assigned groups and may remove face coverings during photos. The dance floor will be on an outdoor patio and marked accordingly for social distancing. The cohorts must keep a 6 ft distance while dancing. Sounds like a tough order but at least we'll be able to have a prom considering the circumstances.
About the Writer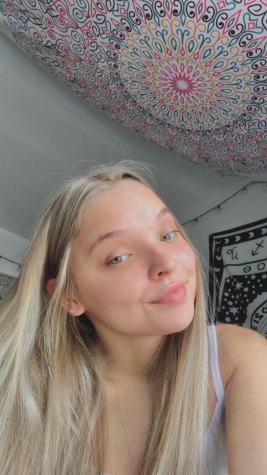 Alliyah Ryan, Editor
Hi, my name is Alliyah Ryan. I'm in 11th grade and I've been attending Conrad since 6th grade. My pathway is currently nursing and Cheer for Conrad. My...