Apple Event 2021
During the Apple event that took place on April 20, Apple has revealed several products that will be coming to store shelves in the coming months. First up is Apple's new 24" iMac. This new iMac as the name suggests, has a 24-inch retina display that outputs at a 4.5K resolution. The Mac itself also comes in an assortment of different colors to choose from. The Magic Keyboard now has Touch ID, and the power adapter is magnetic. The iMac comes backed by Apple's M1 Chip. Next is Apple's new iPad Pro. Now with what Apple calls an XDR Display, the iPad now has access to 5G cellular speeds. The iPad is also backed by Apple's new M1 Chip. Apple has also announced a purple edition of their iPhone 12 and 12 Mini.
The Apple TV is also getting a new 4K upgrade with a new Siri Remote for better navigation. Last but not least is the AirTag. The AirTag is a new device that when attached to something (i.e your car keys) it'll keep track of where it is. Users can open the Find My app and see where their items are, so they don't lose them as much. With Precision Finding, your phone can even direct you right to it. The way it works is AirTag sends out a Bluetooth signal that can be securely viewed through the Find My app. It's encrypted as well, and it doesn't drain your battery.
About the Writer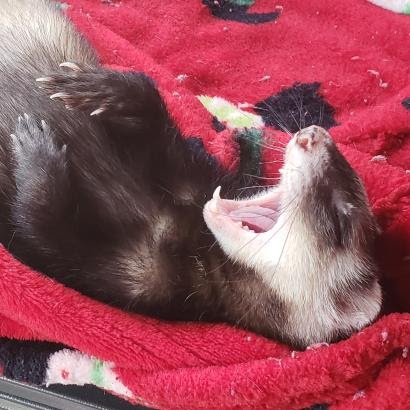 Devlin Barth, Writer
My name is Devlin Barth and I'm a senior attending Conrad Schools of Science. My favorite class is Computer Science just because technology is something...