NHL Injury
Montreal Canadiens forward Corey Perry opened up about the hit that knocked Toronto Maple Leafs center John Tavares out of Game 1 of their Stanley Cup playoffs matchup on Thursday night. With less than 10 minutes to go in the first period, Tavares fell to the ice after he was hit by the Canadiens' Ben Chiarot at the blue line.
 As he was falling, Perry's knee made contact with Tavares' head while Perry was attempting to exit the zone, and Tavares' head snapped back and he laid face-down on the ice. He added: "I felt sick to my stomach when I saw it. It was a scary situation. I'll reach out to him and talk to him and hope he's OK. [Maple Leafs forward Nick Foligno] came up to me and said, 'Let's just settle this now, let's not wait.' You've got to do what you've got to do.'" "Just horrible," Foligno added.
"Life comes into play at that point, and just seeing how he was in pain, it made you sick to your stomach. You think about him as a family man too. The game kind of takes a back seat no matter the circumstances when you see somebody in that much pain and an unfortunate play like it was".
About the Writer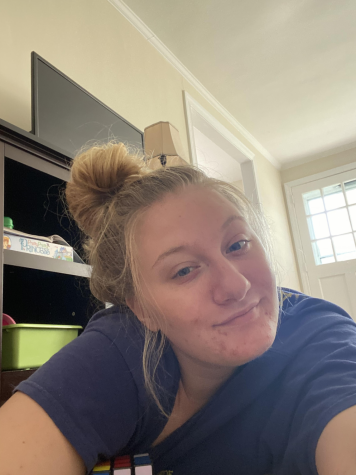 Eske Campen, Writer
My favorite class is math because I find it interesting and easy to understand. My favorite news to watch is anything to do with celebrities. This is my...