Marijuana Control Act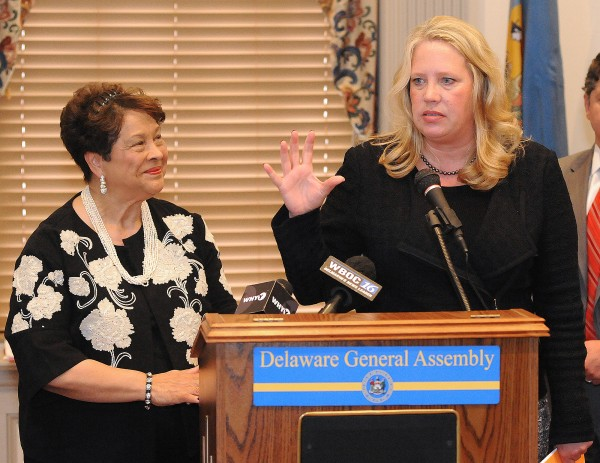 My fellow Conrad students, House bill 110 is here, legislation that will make marijuana legal in our quaint little state for the first time since 1937 when the Marijuana Tax Act saw the first Americans arrested for selling cannabis and the plant being listed as a "dangerous drug" under the Federal pure food, drug, and cosmetics act the following year. It's worth noting at the time in history that the American Medical Association opposed the bill because it taxed doctors prescribing cannabis, pharmacists selling it and medical cultivation operations.
Today 14 state senators and representatives have come out to publicly sponsor the bill and advocate it's passing including one republican Colin Bonini, while the Delaware Democrats claim they already have the votes. The Democrats do hold the majority in the legislature but as of now the main concern is hashing out the details of the plant's regulation and whether or not Delawareans should be able to grow their own, and at age 18 or 21. Currently the bill prohibits personal cultivation, and levies a $100 fine on those older than 18 but younger than 21 and is listed as a class B misdemeanor.
Over the age of 21 Delaware Americans will be able to possess up to one ounce of marijuana, smoking that ounce in public will lead to a $100 fine and if smoking in a vehicle a $200 fine. Businesses will need to be licensed to enter the industry and will be taxed $50 to the ounce, $15 for an ounce of "leaves & trim" and Delaware localities will be able to regulate businesses at their own discretion or even ban them.
If you support this bill, now is the time to call your state representative or senator and let them know, especially governor John Carney who remains sheepish about taking a real position on legalization in Delaware. As well as voice your concerns about things you may want in the bill, personal cultivation perhaps or maybe refer our senators to a medical organization so they might consider lifting the fine on driving and smoking.