Conrad Dress Code Changes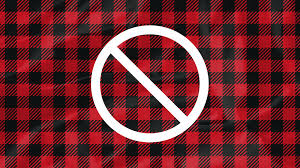 Recently in Conrad, Flannels have been a big trend amongst everyone in the school. You can see almost everyone in school wearing flannels during the winter. Obviously, they are not in the dress code, but they are comfortable and very stylish. The administration has put their foot down against wearing flannels, as they never were apart of the dress code. Now, If you are wearing a flannel, you will be given detention immediately. Unfortunately for everyone trying to stay warm this school year, you'll have to find another way. 
About the Writer
Lila Dammeyer, Staff
Hi my name is Lila Dammeyer and I am 17 years old. I enjoy watching TV, spending time with my friends & family, and sleeping. I transferred to Conrad...