10 people Shot in Colorado
On March 22, 2021, In Colorado, 10 people were shot at a grocery store including the police officer on site. The governor of Colorado, a state that has endured multiple mass shootings, called it an "unspeakable tragedy." The officer, Eric Talley, 51, an 11-year veteran of the Boulder police force, was the first officer to arrive at the King Soopers grocery store Monday afternoon, Police Chief Maris Herold said. He had been dispatched after gunfire was reported, she said. Dean Schiller said he was outside the store when he heard gunfire and saw three people who appeared to have been injured. Two were outside, he said.
An employee from the store told him a shooter was inside. Live video from outside the King Soopers showed SWAT vehicles and dozens of police officers, many in tactical gear and camouflage, around the store. Some of its front windows appeared to have been shattered. A man with his hands behind his back could be seen leaving the store with authorities. It wasn't clear whether the man, who was wearing no shirt or pants and had blood streaming down his leg, was the person of interest. A spokesperson for the grocery store said the company was "horrified by the senseless violence." Colorado Gov. Jared Polis called the shooting an "unspeakable event" and said he was "closely watching" the situation.
 A White House official told NBC News that the administration was monitoring the situation. The official said they expect that President Joe Biden will be briefed again Tuesday morning. The president was due to leave the White House on Tuesday afternoon for a pair of events in Columbus, Ohio, as part of the "Help is Here" tour promoting the American Rescue Plan. The official said there is "no change" in the president's travel plans "as of now."
About the Writer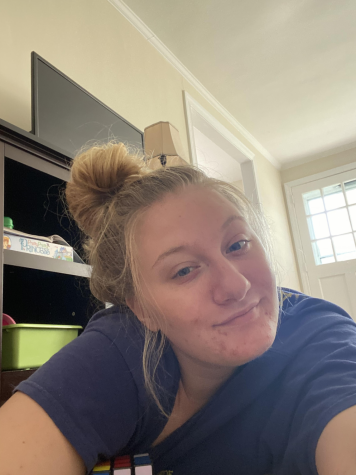 Eske Campen, Writer
My favorite class is math because I find it interesting and easy to understand. My favorite news to watch is anything to do with celebrities. This is my...