Biden Causes a Joe Jam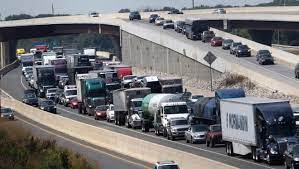 President Biden's trip to Delaware over the weekend caused traffic jams for Newport and the surrounding area. In essence, all movement  comes to a stop for the better part of an hour.
Biden was set to leave the Washington, D.C., area for Delaware around 6:15 p.m. on Friday March 26, but his schedule was updated in the afternoon, and he left the White House around 3 p.m. According to the News Journal, he flew out of Joint Base Andrews around 3:30 p.m. Air Force One arrived at New Castle Airport at 3:50 p.m., prompting traffic jams all around the airport area.
Traffic jams as a result of presidential travel are not unusual, however they can be an a real trial for us the locals.
Biden's trip home this past weekend is the fourth  he's spent in Delaware since he was sworn in as president two months ago.