Taliban's New Government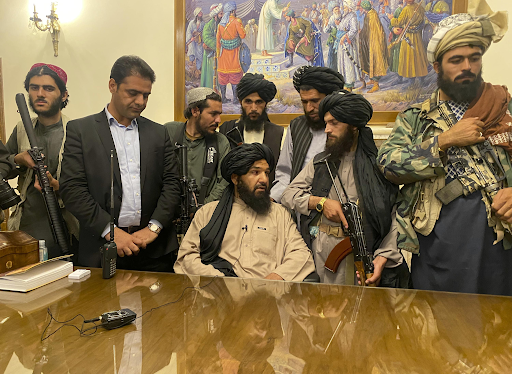 The Taliban declared the restoration of their Islamic Emirate, days before the 20th anniversary of the Sept. 11 attacks that sparked the U.S. invasion in Afghanistan. The new government places core hard-line leaders in top positions and excludes women and members of the Shiite minority, belying its earlier assurances that it would be representative of all Afghans. Tens of thousands of people eligible to resettle in the U.S. and other countries are still trapped in Afghanistan after the last American troops left the country, ending an international airlift. With Afghanistan's neighbors sealing their borders, many of those trying to leave have had to resort to traffickers or other means of leaving the country. On Thursday, Taliban authorities allowed some 200 Americans, U.S. permanent residents, and holders of other Western passports to leave the country on a flight to Qatar, the first such departure by air since U.S. forces withdrew last month.
About the Writer
Mike Ciritella, Reporter
My favorite class is Lifetime Wellness because we get to work out and play basketball. Those are two of my favorite things to do. My favorite news was...