Post-it Quotes and Teacher Notes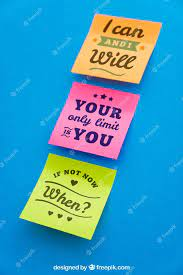 Post-it notes have anonymously littered the school hallways. Each post-it note is filled with a sentence or two of inspirational and motivational quotes. These notes were made to bring encouragement to each student at Conrad and get us back into the school spirit after covid. 
Teacher Appreciation, Conrad students have a chance to show teachers how much they mean to us. Students were writing a caring and personal note to a teacher to show appreciation. It's never too late to write your note. Not only does writing a note brighten a teacher's day it brightens yours as well for showing gratitude.