Fallen Delaware Trooper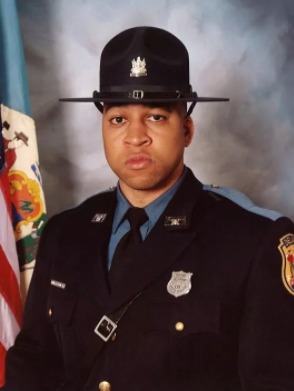 Hang on for a minute...we're trying to find some more stories you might like.
After going for a run with his son, Delaware State Police trooper Sgt. Rodney Bond Jr. died unexpectedly.  Bond was from Lancaster PA and graduated from Temple University in 2000. Bond was hired in 2003 into the 74th Delaware State Police Recruit Class. He began his career in Newark-based Troop 2. In 2015 he was promoted to sergeant and supervised the Troop 1 patrol unit. Bond was a devoted family man. He loved his friends, coaching, mentoring, and exercising. In his honor, there will be a public viewing from 10 a.m. to noon,  following a funeral this Thursday, November 30th.