Netflix: Choose Your Own Adventure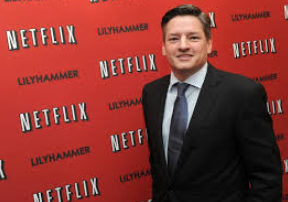 Hang on for a minute...we're trying to find some more stories you might like.
Bloomberg has reported Netflix is playing around with the idea of a "Choose Your Own Adventure" format for some future television shows. This would encourage viewers to enjoy multiple viewings of a show, getting a different experience in the process. The company's chief content officer Ted Sarandos has openly been interested in pursuing a show of this fashion and marketing it towards adults. "A lot of the conventional wisdom that goes into TV programming turns out to be wrong," Sarandos told Bloomberg. The pricing and time it would take to run the project has been acknowledged by Sarandos, considering that the shooting of various scenes and outcomes based on the viewers' decisions would be included in the show. This would require extra time and funding than that of the average television show. But nevertheless, he seems to still be looking into the possible project with continued interest.