Wentz Suffers Injury.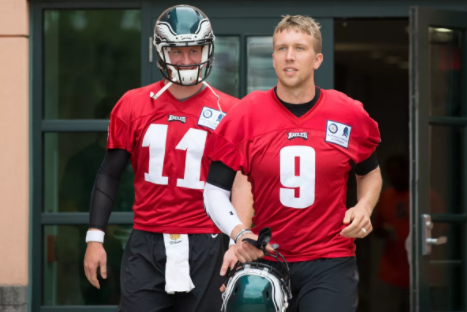 Hang on for a minute...we're trying to find some more stories you might like.
Carson Wentz, the starting quarterback for the Philadelphia Eagles and arguably MVP of the NFL, unfortunately, was rushed off the field during the third quarter of the Eagles' 43-35 win over the Los Angeles Rams this past Sunday. The news came out later that night stating that Wentz tore his ACL and will not be returning for the rest of the season. Now, Nick Foles is the new starting quarterback for the team.  Eagles offensive coordinator, Frank Reich  "of course, Foles isn't Wentz, but only minor tweaks will be made to the plays.". Wentz brought the team to win their 11-2 record during this season, now the team will have to carry on, fighting their way to the Super Bowl without him. Foles is coming in mid-season with confidence, saying he is ready to work hard and play hard, for the team and for Wentz.