Death Of Former Archmere Student in Bermuda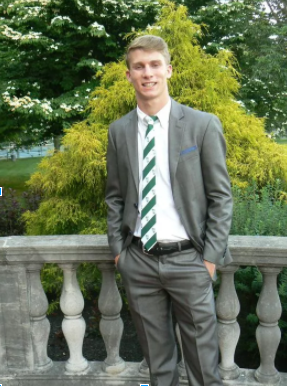 This past Monday, 19-year-old Mark Dombroski, a last year graduate of Archmere Academy, was found dead in Bermuda. According to authorities he died from a high fall. He was found in a mote at the bottom of a 35-foot cliff. The St. Joseph's University student was in Bermuda because of a rugby tournament he was taking part in. Following the tournament, Mark went to the Dog House. The owner of the Dog House claimed "He wasn't sober, but he was not intoxicated.". He left that bar a little after midnight on Sunday. He was last seen alone, around 1:30AM, on Alexandra Road. Rumors of Dombrowski's body being bound or tied flooded social media.
However, after further examination by forensic pathologist, no evidence of foul play was found. When found, his wallet and phone were both found on him. Researchers concluded he died just from the fall. Research will continue to see what else experts can uncover in this tragedy.