Kim Receives US Invite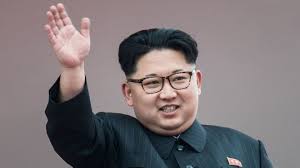 Hang on for a minute...we're trying to find some more stories you might like.
President Donald Trump recently stated that he would consider inviting North Korea's Kim Jong-un to the White House depending on how well the  summit in Singapore goes. The president made this comment after meeting Japan's PM Shinzo Abe to discuss the 12 June summit.Trump said he would "certainly" have no issue hosting Kim in America — and would even be willing to do it at his Mar-a-Lago hotel if the North Korean leader doesn't want to come to Washington. He said it was possible an agreement to end the Korean War could be reached, though he called that "the easy part" of the negotiations. "It's what happens after that that is really important," he told reporters. Controversy has been brewing over this statement because some believe this would essentially legitimize Kim's regime in the country.  The summit will be occurring on the 12th and many are looking forward to seeing a positive outcome, meaning possible denuclearization, or a potential peace treaty between the north and south nations.