Andrew Luck Surprise Retirement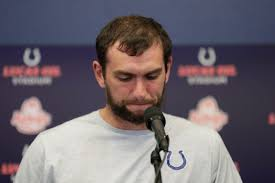 On August 26, Andrew Luck, the starting quarterback for the Indianapolis Colts, took the league by surprise when he announced his retirement at the age of 29. Luck who was a 4x pro bowler,
1x touchdown leader and, who was the 2018 comeback player of the year after coming back from a torn labrum in his right shoulder and then a lacerated kidney where he missed the whole 2017 season. Luck stated in his retirement speech " I felt stuck in it, the only way I see out is to no longer play football. It's taken my joy away from this game." It is very sad to see a great young quarterback like Luck leave this game early but that will not diminish the polite and dominant legacy he left behind.