Colonial School District Member Charged with Sexual Abuse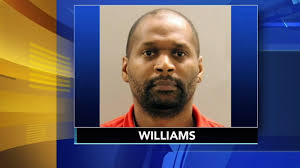 A member of the colonial school district board of education has been arrested and charged on allegations of sexual abuse. 41-year-old Ronnie Williams was taken into custody Friday,  he was charged with three counts of sexual abuse of a child, four counts of second-degree rape, four counts of sexual contact with a person less than 13 years old and five counts of second-degree sexual contact with a person less than 18 years. The Superintendent Dr. Dusty Blakey said in a statement, "This information is very unsettling and we are all saddened for the alleged victims,". 
The investigation on Williams started when a victim was questioned in an unrelated matter. According to court documents the victims were three young boys, the abuse started in 2008 and has been going on for years. One of the victims informed the police that Williams would drug him until he passed out. Williams is being held on $385,000 cash bail and $80,000 secured bail. Authorities are concerned there could be other victims that have not yet come forward. Information on the victims and whether or not they were students of the district has not yet been released.