Escaped Inmate from Missouri Ends Up in Delaware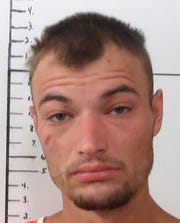 Hang on for a minute...we're trying to find some more stories you might like.
A Missouri jail escapee was found in a makeshift hut in Delaware. 27-year-old Drake Kately was facing multiple charges when he had escaped in early September. He escaped by making a hole in his jail cell. Kately was found and captured November 19th in New Castle after his second escape from the Kansas City Jail. He seemed to have been living in a makeshift hut using foliage to cover a fallen tree. Authorities got suspicious when they spotted clothing hanging from the hut. He is now awaiting extradition back to Missouri.