Hunter Biden, Human Trafficking scandal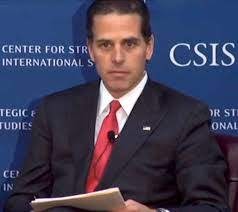 Mr.Hunter Biden has got himself into trouble with this latest incident. With this new Senate, Republican report has found that Hunter Biden could clean his nasty trail of paying Russian and Eastern European women in sex trafficking. What I find funny about this is that only one major news source has covered this influential topic and that was FoxNews. Hunter Biden spent thousands of dollars on human sex trafficking from his oil company deals which he only got from his dad and god only knows how he has managed that. During this sex trafficking time period, he was also dating the widow of his late brother, former Deleware Attorney General Beau Biden.
About the Writer

Joseph Moore, Writer
My name is Joseph Moore and I'm in 11th grade as of this year. I love to talk about controversial topics with other people without yelling. My favorite...