DIAA State Championship Recap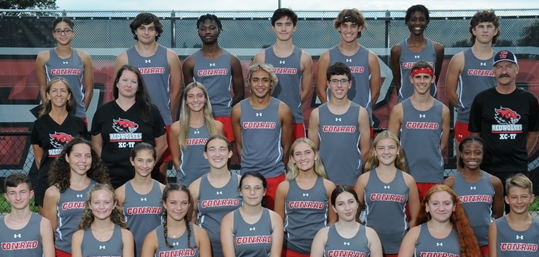 The RedWolves XC team wrapped up their season at Killens Pond State Park on an unseasonably warm November Saturday.

The girls kicked off the championship meet, with Alyssa Napier leading the pack, finishing in 6th place earning a medal and 2nd Team All State honors. Close behind and earning a medal was Mallory Holloway (15th) followed by Jordan Blanck(16th), with Penny Henderson and Keely Fitzgerald rounding out the top 5. Helping the RedWolves to their 4th place finish in D2 were Rana Jackson and Malina Winterringer. Great job ladies!

The boys ran to a strong finish, led by medal winners Braeden Peterson(13th) and Sebastian Bergstrasser(15th) followed by Ryan Williamson(31st) and Joey Dello Buono(40th). Jason Webb, Ulises Vazuez, and Tyler Sullivan helped the boys secure an 8th place finish in D2.

Shout out to Robyn Bolen and Colin Cushing for training all week with the team as alternates – your commitment is critical to the success of our program!