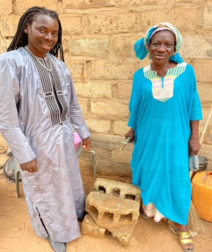 Dear Conrad,
This year, AP Spanish Language and Culture class is a WE Service course.  Students must complete two service projects in the area of education for the course.  One project must be a global initiative.   In many parts of our world, women and children spend many hours collecting water. If children spend most of their day collecting water, they are not able to go to school.
As a class, we decided to help bring water to two homes in Senegal. We have a direct connection with an educator who lives in Maryland,  Mr. Pape Demba. He travels each summer to his home village in Senegal and connects families with clean drinking water for their homes.   Please help us by promoting the Dress Down for Water on March 24th.  
Thank you SO much!  Ana and the AP Spanish Lang. Students.