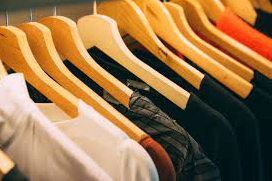 Every new school year every student has to do back to school shopping of some sort, and usually it consists of buying regular school supplies such as notebooks and pencils, but it also consists of clothes as well. 
Most schools don't have a dress code meaning there's a lot of flexibility with clothing choices and options. The problem comes with schools that have a dress code that requires students to wear uniforms. With uniforms there are less clothing options to choose from and the stores you can obtain them are also limited. 
When you try to buy a couple pieces of clothing, the total comes out to so much money. Based on my personal experience I bought two simple collared shirts which by themselves came out to $42. Including 2 pairs of pants and shoes, the combined total came out to $185! Which is an insane amount of money for school clothes. When you take into consideration parents having to buy uniform clothes for multiple kids, it makes school clothes shopping so much more expensive for no reason. Which is why I believe it's necessary for schools to make uniforms more affordable, especially for families that don't get a lot of income because income and lack of uniform shouldn't prevent a student from being able to learn. 
A solution that could be made to help this is for schools to directly offer uniform clothing to parents at a discounted price so they don't have to spend as much money. Another solution could be for schools to offer discounts at select stores that sell school clothing. An example of this would be for parents to be able to use a coupon code named "Conrad" for an online discount to get 30% school clothes.