Lakers Hall of Famer Shaquille O'Neal's Sister dies of cancer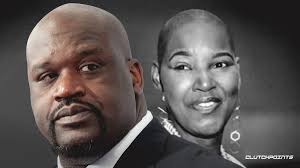 Hang on for a minute...we're trying to find some more stories you might like.
   Ayesha Harrison-Jex, the sister of Basketball Hall of Fame center Shaquille O'Neal has sadly passed away after trying to battle Cancer at age 40. Shaquille was a mother and graduated from Florida A&M University with a bachelor's and masters' degree. 
  It became apparent something was wrong when O'Neal did not appear on TNT's "Inside the NBA" for Thursdays broadcast. Later the death of his Sister was announced and the whole "Inside The NBA" crew sent there respects over social media saying "Big Fella, you hang in there, Ernie, Kenny, Charles & Commissioner Silvers Thoughts with the O'Neal Family"