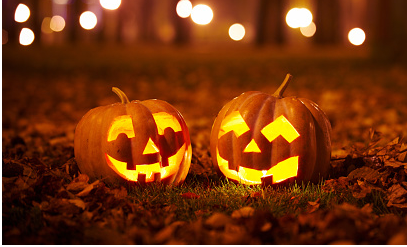 With Halloween just around the corner, people have already started to think about their Halloween costumes. So here are some ideas on costumes that would be easy to recreate!
For  trick or treating or going somewhere with your friend(s) on Halloween, You could be:
Spongebob and Patrick              Alvin and the Chipmunks
Powerpuff girls                            The Incredibles 
ScoobyDoo and gang                 Toy story gang
Winnie-the-Pooh and gang       Mario, Luigi, Princess peach 
Elsa and Anna from Frozen      The care bears
The Simpsons                               Nightmare Before Christmas)
Sanderson Sisters                         Ghostbusters
If show characters aren't really your thing, you could be something else, like you or  all of your friends could be other things! Like:
A deck of cards                              A group of fish (red fish, yellow fish, etc)
Condiments (ketchup, mayo)     Peanut butter and jelly
Salt and pepper crayons               M&Ms and other candies
You could always do your own costume as well:
Witch                           Pirate                             Knight
An animal                   Pumpkin                        Princess
Fairy                            Video game character  Horror movie Villain
No matter what you choose to go as, costume or no costume, Halloween is always fun for everybody who celebrates!